ADIDAS FROM TORONTO
---
¡¡Hola a todas!! Parece que el frío ya ha llegado y con ello el cambio de armario ¡ Que ganas tenía! Me encanta cuando hay cambio de temporada y empiezas a introducir prendas diferentes a la temporada anterior, que, aunque sean viejas, parecen como nuevas. Es el caso de esta chaqueta, que me compré el año pasado, y que  al ser negra y seguir siendo tendencia, pues el pelo se sigue llevando, todavía puedo llevarla.
Sin embargo, los verdaderos protagonistas del post de hoy son los zapatos, que me vinieron el otro día desde Toronto. Fue un regalo muy especial, ¡¡son tan chulos!! Y, por otro lado, este bolso de print zebra que me compré el pasado viernes en Alicante. El resultado me fascina, un look básico que junto con algunos complementos y la camiseta con colgante queda ideal para ir a diario 🙂
Hello girls!! It seems that the cold has come and with it the changing of clothe. I love when it is a changing of season and you start introducing different garments respect to the last season, that, although to be old, seem like new ones. It is the case of this jacket, that I bought last year, and since it is black and it is still a trend, I can wear it.
Nevertheless, the focus is at the shoes, that are from Toronto, It was a very special present.. They are so cool!! And, on the other hand, this bag with zebra print that I bought the last Friday at Alacant. The result is amazing, a basic outfit that, with some complements and the t-shirt, is ideal 🙂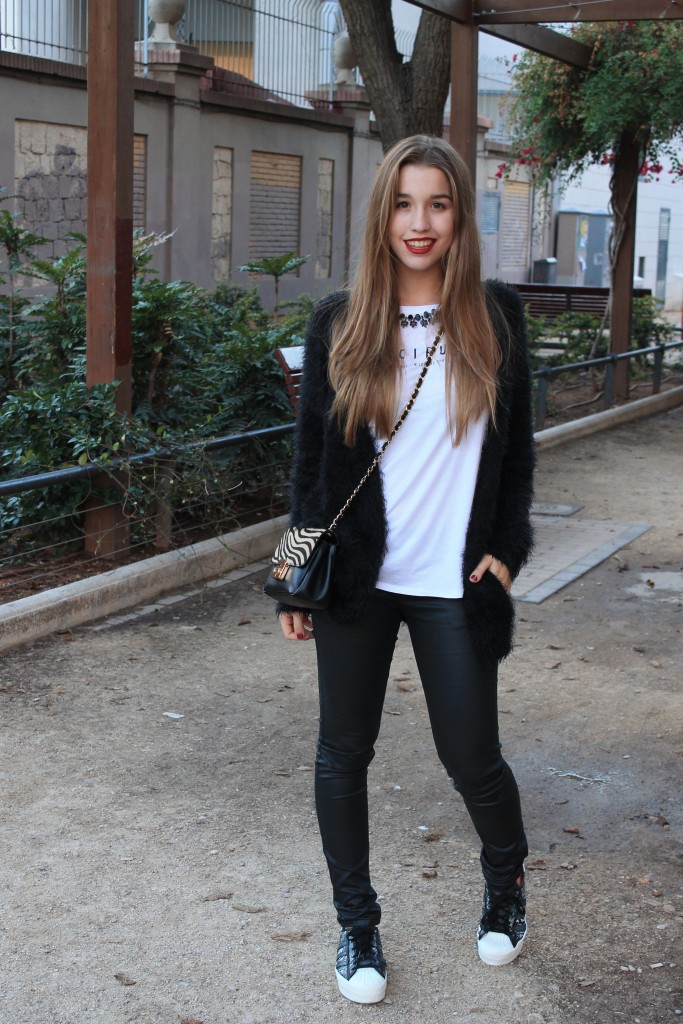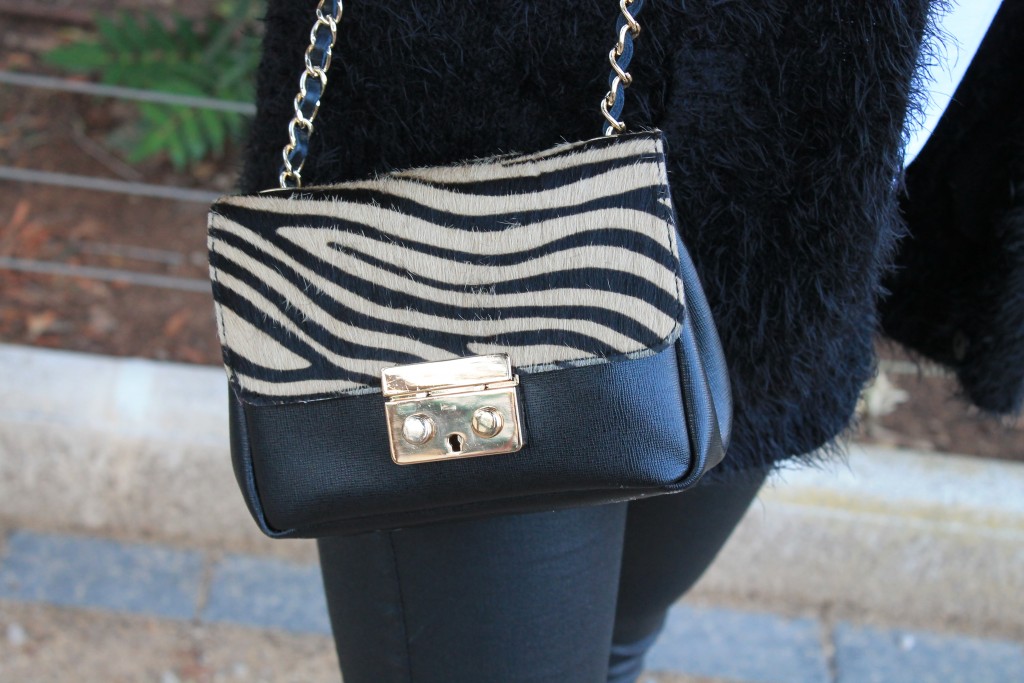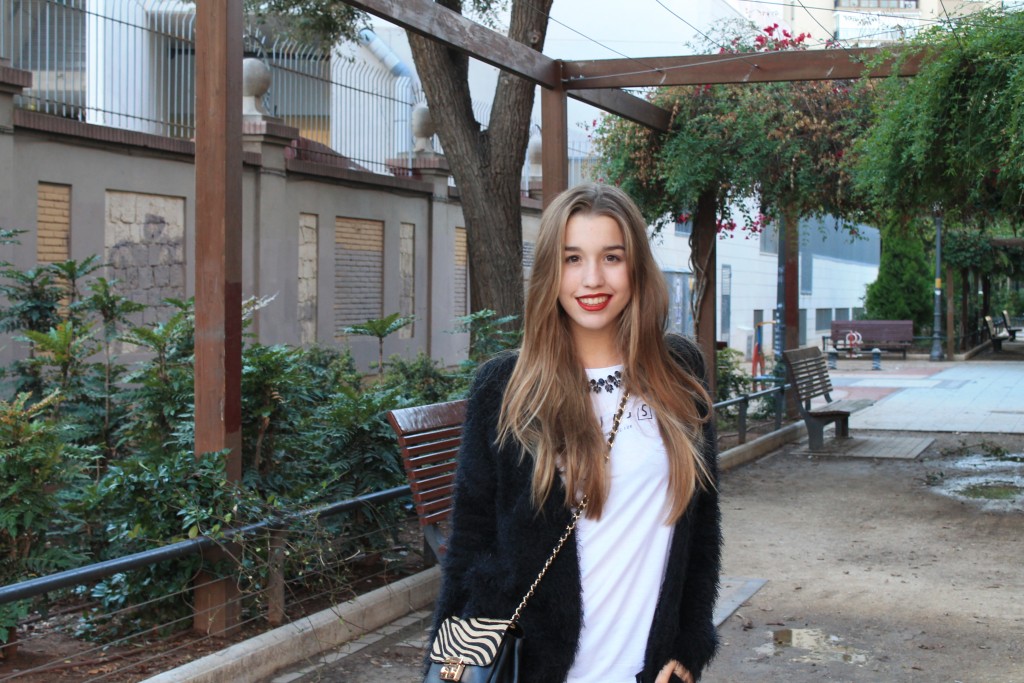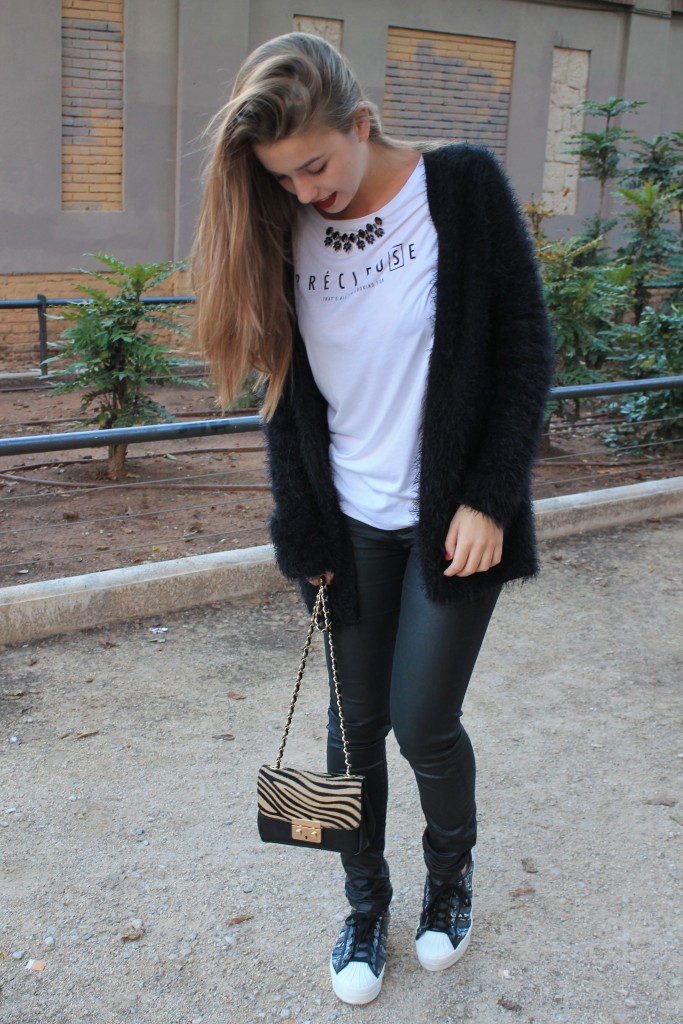 ç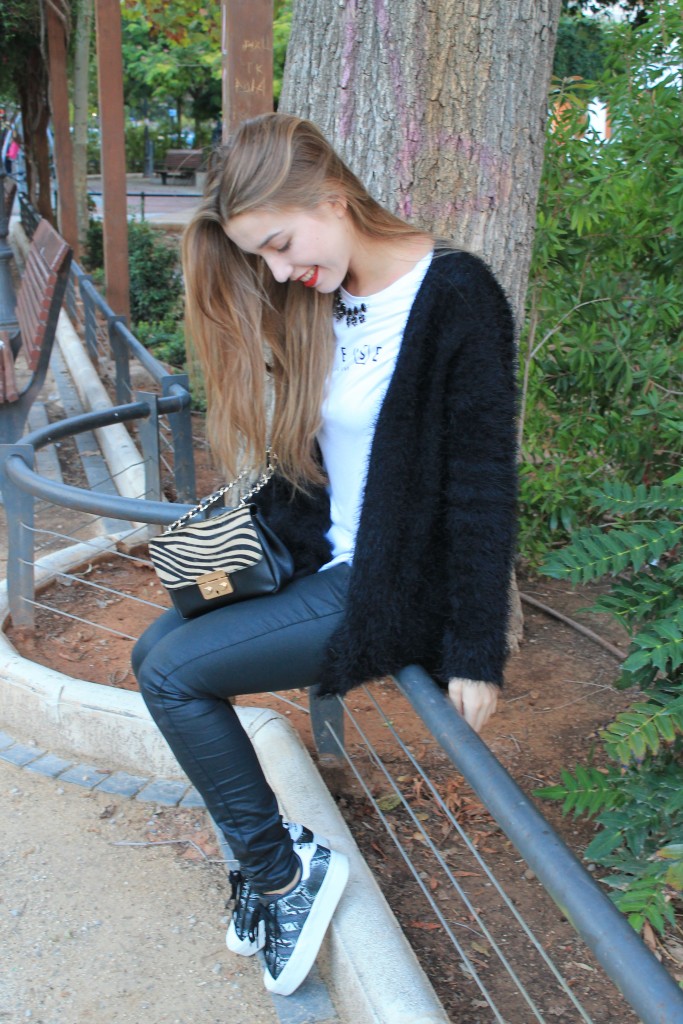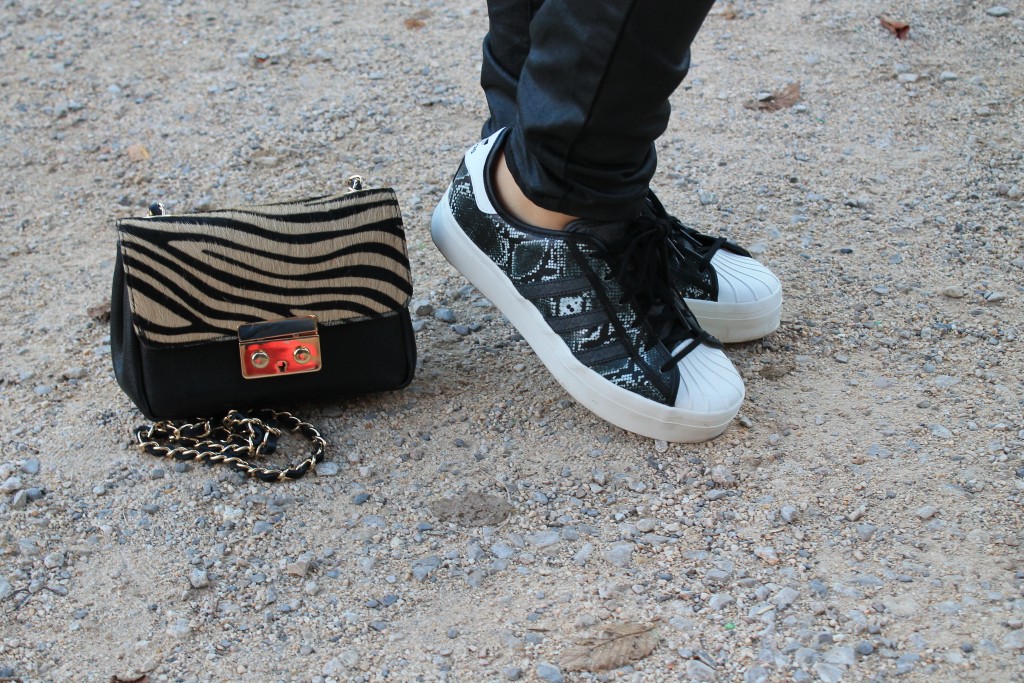 Camiseta/ T-shirt: Zara HERE
Chaqueta/ Jacket: Jennyfer (old), similar HERE
Pantalones/Trousers: Stradivarius
Bolso/ Bag: Tienda local
Zapatillas/ Shoes: Adidas HERE